Idag kom bokbussen igen. Jag tycker det är helt suveränt med sådan service - trots att vi inte har ens en mil in till stadsbiblioteket. :)
A lånade "
Cress
" på svenska, O lånade bland annat en historiebok av Dick Harrison (!). Och själv hittade jag också två böcker. :)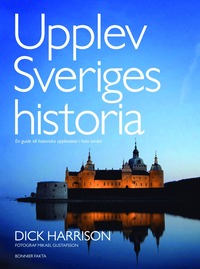 Today we - me and the girls - visited the library bus. It's such a great service! And yet we live less than 10 kms from the city library. :)
A borrowed "Cress", O picked a bunch of books - including a history book... Me, I brought home two books. :)
Vi har en Facebook-sida för grannskapet och jag brukar lägga in blänkare där när det är dags för bussen att komma. Denna vecka skrev jag att "nu tjatar jag igen, men förhoppningsvis uppskattas det" - varvid tre personer tackade mig när vi var där. Och sa att jag absolut ska fortsätta påminna. Så då gör jag det. :)
We've got a Facebook group for our neighbourhood and I use to post when it's time for the library bus to come and visit. This week I said something like "OK, so here I am, repeating myself but hopefully it's appreciated" - and three persons came up to me, at the bus, thanking me for the reminders. So I'll continue. :)
Så dagens lektion (som även kommer sig av avsaknaden av en balettfaktura...) är att "vänliga påminnelser är inte av ondo".
So the learning for today (which also comes from a missing ballet invoice...) is that "friendly reminders are not altogether a bad thing".